Far West Regional Training Hub Networking Event 19th November 2018
BHUDRH 5:30 - 7:30 pm
Auditorium 2 & 3.
Two-up every Friday @ the Palace Hotel from 9pm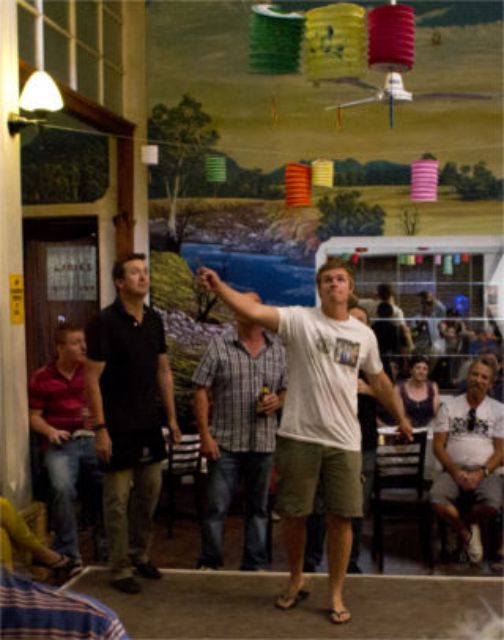 Silver City Cup 27th October 2018 

Broken Heel Festival 7th - 9th September 2018

Arias in the Outback 1st September 2018
Dinner at 7:00 pm -------- Show starts 8:00 pm
Brad Cooper and Clarissa Spata, stars of Opera Australia and the 7 Sopranos accompanied by Michael Curtain, sing favourite songs from opera and music theatre.
Ticket includes 2 course meal & bus transfer from the Visitor Information Centre (5.30pm & 6.00pm).  
$70 adult
$55 concession 
$65pp Group of 10
$15: 5-12 years (no meal) Under 5 Free
Enquiries Phone Silverton Hotel: 61 (08) 80 88 5313
Email: silvertonhotel@bigpond.com
Bus transfer from the Visitor Information Centre when booked with your event ticket. (5.30pm)
IPE SOCIAL EVENT 31 AUGUST 2018
From 6pm at the Tydvil Hotel & Bistro
All BHUDRH Staff, students, supervisors and mentors welcome

NAIDOC WEEK 8 - 15 JULY, 2018
This year's theme celebrates the essential role that women have played - and continue to play - as active and significant role models at the community, local, state and national levels. 

Two-up every Friday @ the Palace Hotel from 9pm

In 1992, Broken Hill City Council successfully lobbied the State Government and was granted a permit for Two-up to be played every day of the year. In handing down its decision, the NSW Office of Liquor, Gaming and Racing recognised that Two-up was "an established part of the cultural heritage of this mining city".
The palace Hotel holds the single licence issued to the city of Broken hill on behalf of the Broken Hill City Council.

(2018 copyright image and text courtesy of the Palace Hotel).  
Karaoke at the Palace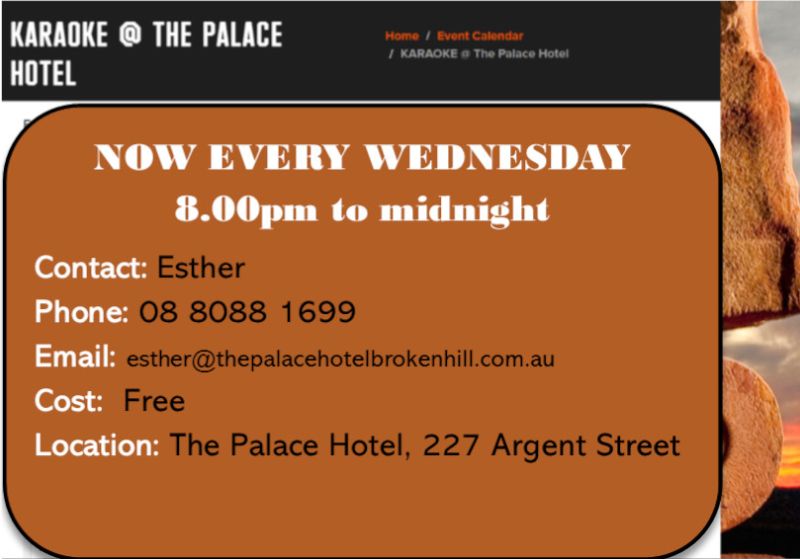 Tuesday Bingo, Sturt Club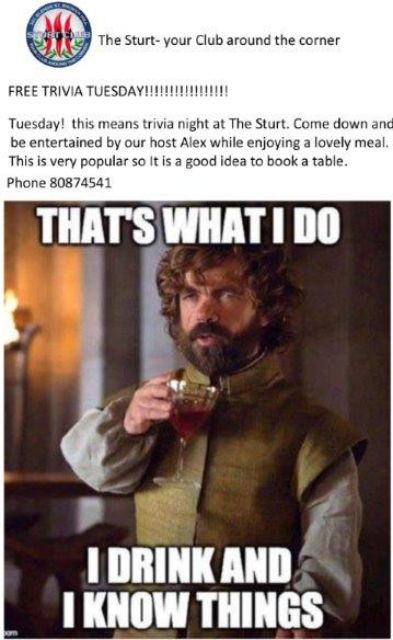 Agfair 4th & 5th May 2018
Broken Hill Agfair is a two-day agricultural field day and the biggest biennial event in the Broken Hill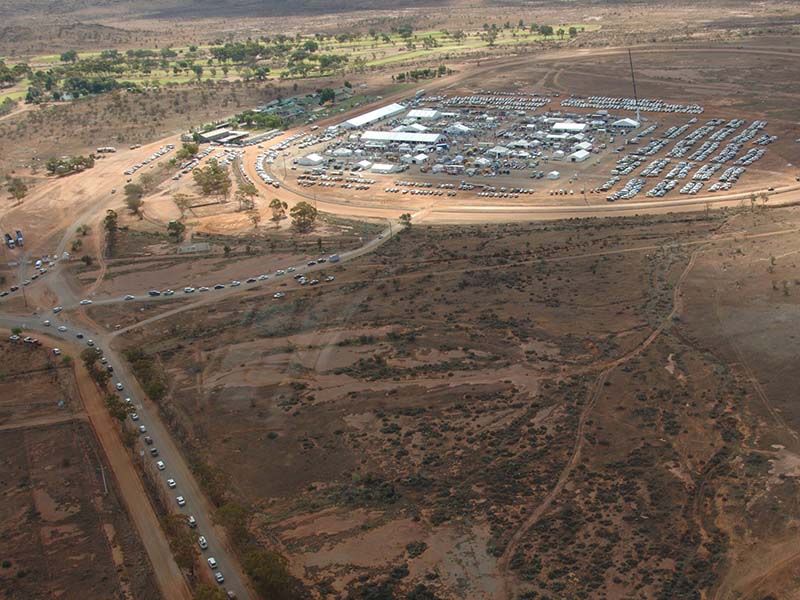 Special Guests include Celebrity Chef - Belinda Jeffery; Rose Squire (Builder); kids entertainment, the Mik Maks.  Enjoy an aerial view of Agfair and Broken Hill with Barossa Helicopter Scenic Flights and more.  See Agfair website @ http://www.agfairbrokenhill.com.au/entertainment   
Check out Agfairs Facebook page      Facebook
The Flying Doctor Ball 5th May 2018
Come along and support the RFDS Broken Hill Women's Auxiliary annual ball. Supporting the Royal Flying Doctor Service South Eastern Section.
Starts: 7pm till late
Event Cost: $70   ---------  Contact phone: 0429911623  
St Pats Races held 17th March 2018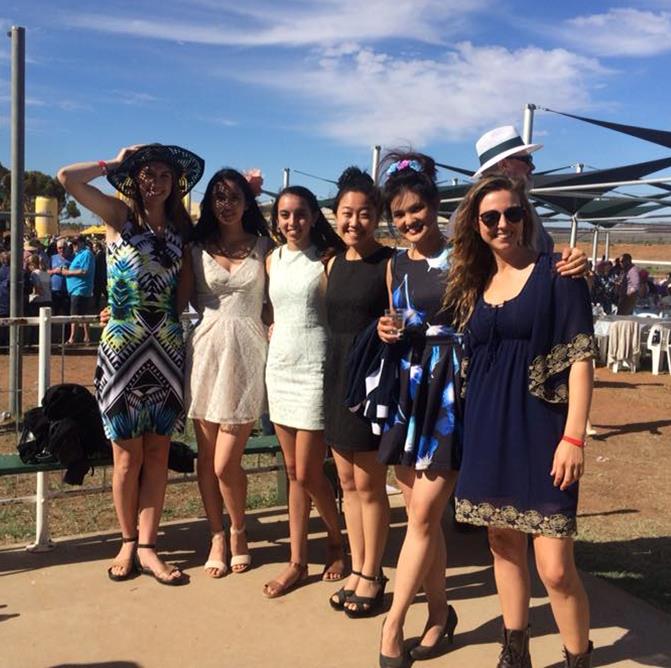 Gates open 10am. Buses available to and from venue.
Check out the St Pat's Race Meeting website for more information